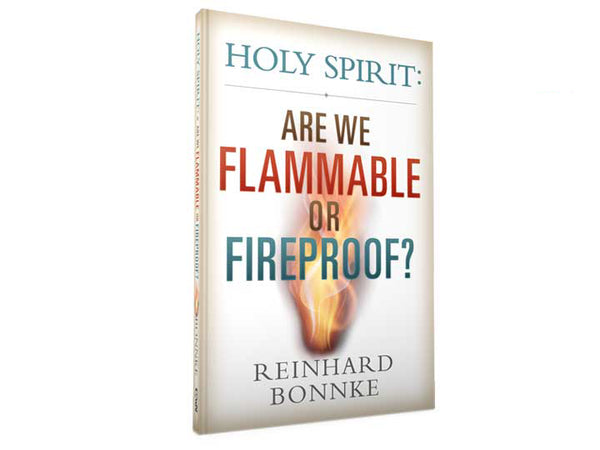 This dynamic book on the Holy Spirit includes 9 sections that will fan the flame within you, including:
Holy Spirit Highlights
The Spirit and the Son- Jesus the Baptizer
A Mighty Rushing Wind – Pentecost
Dipped in Fire- The Baptism of the Holy Spirit
Tools of Fire – The Gifts and Power of the Holy Spirit
People Aflame- The Holy Spirit and the Believer
A Forest of Fire- The Holy Spirit and the Church
Fired Up – The Holy Spirit's Challenge
Entering a Life of Fire: How to receive the Baptism in the Holy Spirit
In each section, you will love the short, power-packed "Fire Points" from Evangelist Bonnke and correlating scripture verses. 
"Reinhard Bonnke's desire for this book is God's desire, and that is for you to know the Holy Spirit and to burn without apology and with intention. Your passion will be kindled and intensified as you read from Bonnke's perspective." 
Click here  to see the full article published in Charisma News!