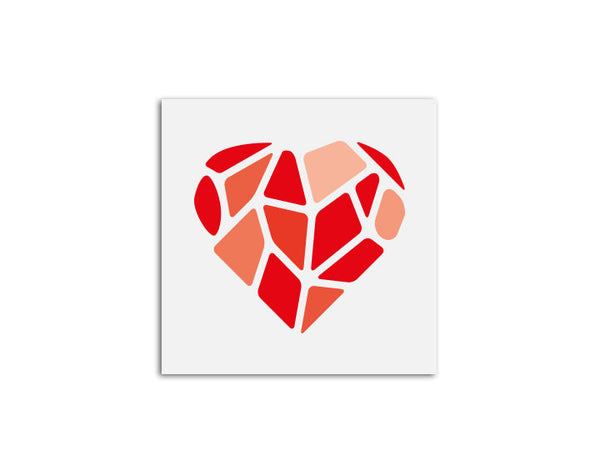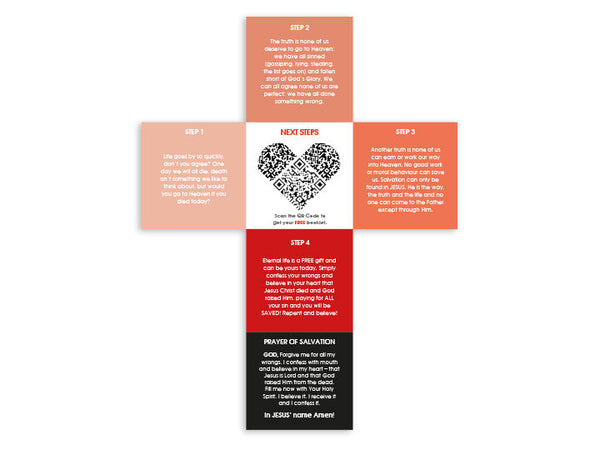 Purchase in packs of 10.
This mini 'Cross Gospel Tract' is the ideal size to keep in your purse or wallet.  It starts with asking the simple question, "If you died today would you go to Heaven?" then journeys the person through a simple Gospel Message leading to the prayer of Salvation. The wonderful thing is that the tract opens out into a cross shape, right there in their hands. 
WATCH THE BELOW VIDEO TO SEE HOW THE TRACT OPENS
Sometimes, we need help creating those open doors. Perhaps you find it difficult to talk to your unsaved loved ones and friends about Jesus. Or maybe you're a bit shy. That needn't stop you from letting your light shine. Use this great tool to get the conversation started, trusting that the Holy Spirit will prepare the way for you.
And there are so many ways to make good use of this evangelism tool:
Pop it into Birthday/Christmas cards
Add it to gift baskets and wrapped presents
Give your work colleagues a chocolate bar with the tract attached
Post it through peoples letterboxes
Hand it out at the shopping centre
And many more ways
Let the Holy Spirit lead you, and we know you'll think of imaginative ways to put this tract in the hands of those who need to hear the Gospel.
We supply these Gospel Tracts at cost price, and to help us keep that cost as low as possible, they will arrive flat.
WATCH THE BELOW VIDEO TO LEARN HOW TO FOLD