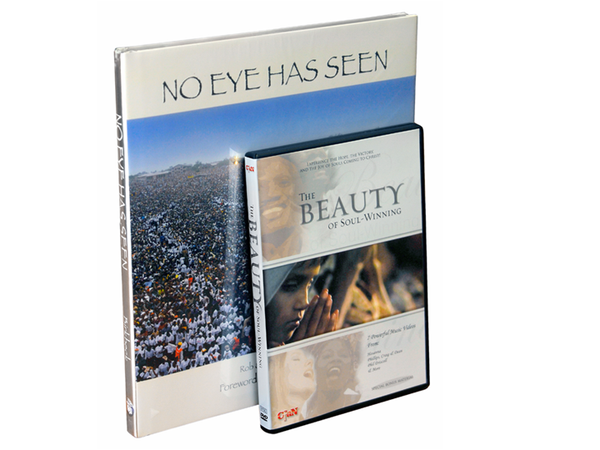 Here is a special opportunity for you to own two of our most inspirational resources: NO EYE HAS SEEN (Book) plus THE BEAUTY OF SOUL-WINNING (DVD).
NO EYE HAS SEEN: Now you can go behind the scenes with Reinhard Bonnke and experience some of the largest Gospel campaigns ever organized. This superb selection of digitally mastered images provide a rare behind-the-scenes glimpse of the ministry mechanism that is prayerfully and carefully assembled for one purpose... preaching the Gospel and winning the lost. A truly inspiring publication for your enjoyment.
THE BEAUTY OF SOUL-WINNING (DVD): Experience the Hope, the victory and the Joy of Souls Coming to Christ!