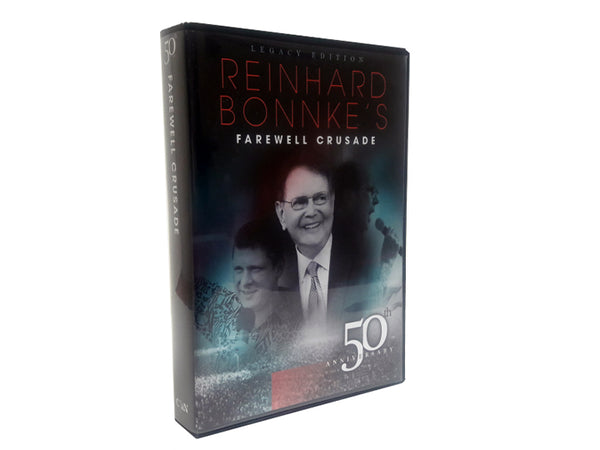 Evangelist Reinhard Bonnke's Farewell Crusade is featured in this special DVD series, celebrating 50 years of ministry in Africa. Includes exclusive features and behind the scenes footage.
This Legacy Edition includes 8 DVDs that bring you the entire crusade, in Lagos, Nigeria where over 1.7 million attended. Like a mighty rushing wind, Bonnke took the African continent by storm with mass Gospel crusades that drew millions in attendance, bringing a legacy of over 77 million decisions for Christ and countless authenticated healing miracles. In the race of life, many begin, few finish well and very few leave a legacy.
Through this inspirational DVD set, you will experience the power of the Holy Spirit and be motivated to pursue excellence in your personal Christian walk. Witness Bonnke's finest hour as he crosses the finish line and passes the burning torch of the Gospel to Evangelist Daniel Kolenda and the next generation.