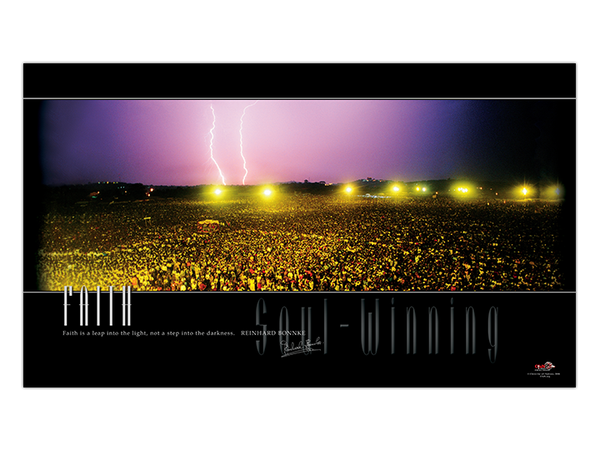 Our new lithograph collection brings the wonder, the inspiration, and the vision of our giant Soul-Winning Campaigns right into your home, church, or office. 
This theme based on "Faith" is a lithograph that includes a spectacular image along with a famous quote from Evangelist Reinhard Bonnke; "Faith is a leap into the light, not a step into the darkness."
 Finely crafted, each 34in. x 20in. lithograph is suitable for framing and finished with gold or silver foil highlights, and high quality varnish.

Order yours today!