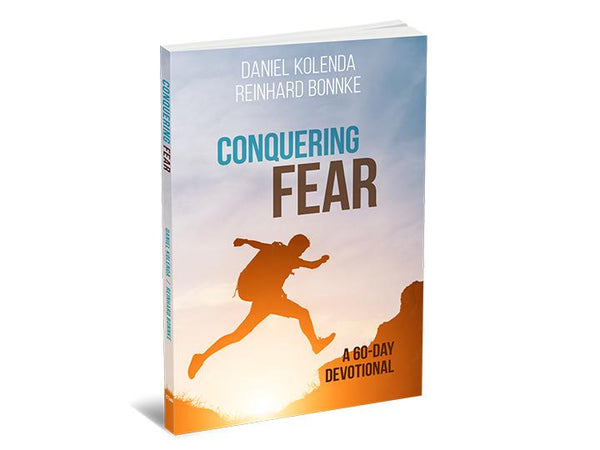 CONQUERING FEAR
is a 60-day Devotional featuring carefully selected messages from the writings of Evangelists Daniel Kolenda and Reinhard Bonnke. 
Every day has a message containing faith-building keys and principles from the Bible that you will be able to immediately apply. By the end of the 60 days, as you've allowed the Holy Spirit to comfort, instruct, enlighten, and embolden you, 
we believe your faith will have grown and your fears will have been conquered! 
Tackle topics like: 
• How to survive your wilderness season 
• How to unlock the miraculous through prayer 
• How to manage your faith and your feelings 
• How the Holy Spirit keeps you ablaze during difficult 
times 
• How to change your focus from fear to faith