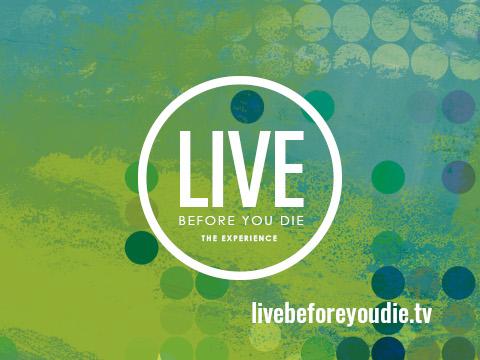 Live Before You Die digital download is a 2-Part video series that includes twenty-three half-hour episodes. Weekly and daily study guides are included for group or personal use. The series is perfect for individuals as well as small groups, home groups, or Sunday School classes. 
Would you like to know God's will more clearly? Here at last is a straightforward and practical teaching to help you recognize and fulfill God's will for your life. 
Evangelist Daniel Kolenda has crafted a unique video series that uses Biblical teaching, short films, drama, animation, vivid illustrations and interviews with global leaders to answer some of your fundamental questions. 
How do I recognize God's will?
What if God calls me to do something I don't want to do?
What if I've already missed the will of God?
How do I handle difficulty?
What if I don't have enough (finances, influence, opportunity, etc.)?
What if I've been waiting for a long time?
How do I stay in the will of God?
And much, much more…
Whether your journey takes you to the mission field or medical school…whether
you become a construction worker, stay-at-home mom, businessman, teacher,
chef, or pastor…YOU can experience the wonder of God's will for your life and live
His adventure for you!
*Please note the book is NOT included. To purchase this set with the book, click 
here
or purchase the book by itself 
here