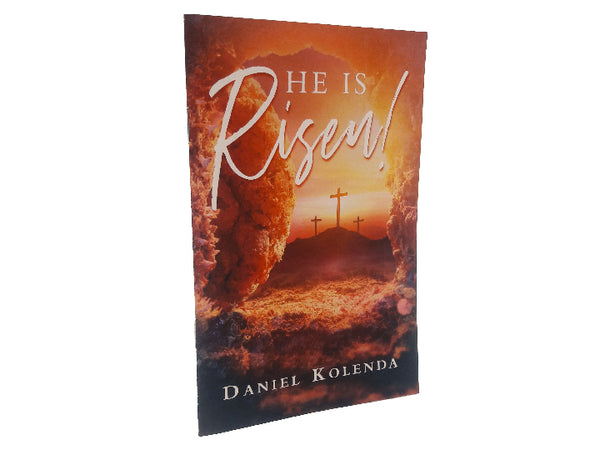 HE IS RISEN!

Through the message of the resurrection, this powerful booklet is a great evangelistic tool that communicates:


God's indescribable love
The forgiveness God offers
A hope for the future
And healing!

When the Angel stood by the empty tomb and declared, "HE IS RISEN," he was announcing the Resurrection of Jesus Christ, the day that changed the course of history.

The message "HE IS RISEN" is at the core of the Christian faith and must be shared!
That's why we have made this booklet available in
two, convenient packs:
PACK OF 10 so you can easily give it to family and friends.
PACK OF 100 for outreaches and churches.