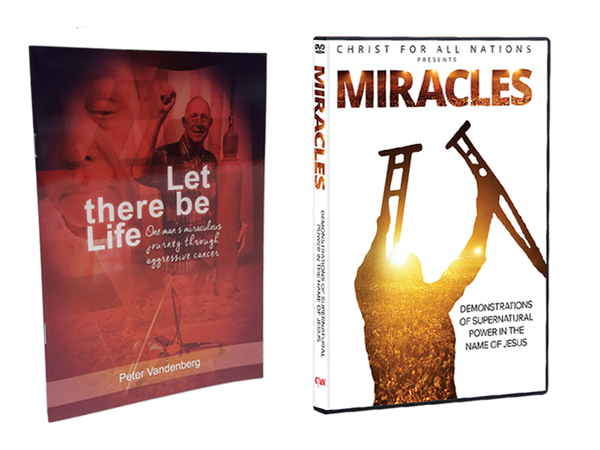 Peter Vandenberg is the Executive Vice President of Christ for all Nations, working with Reinhard Bonnke for over thirty-five years. He has travelled widely across the world, participating in the evangelistic activities of CfaN and preaching at Fire Conferences. The Miracles DVD includes 12 healing testimonies and you will be moved as you witness:
· Three blind siblings receiving their sight at the same moment!
· Paralytics healed!
· Deaf ears opened!
· Even the dead raised!