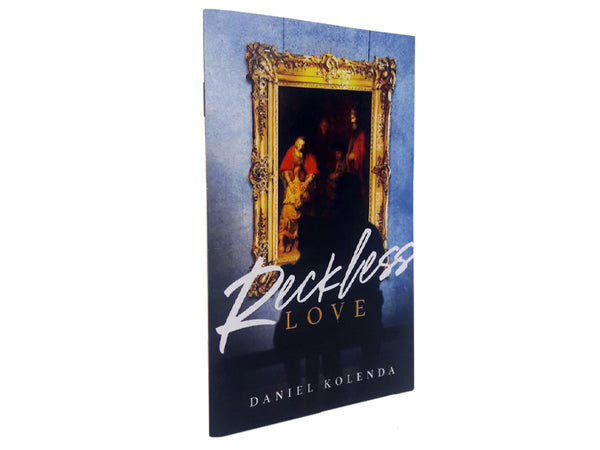 Purchase in Packs of 10.
In Reckless Love, Evangelist Kolenda captures and communicates the passion of a Prodigal God, longing for His children to come home. This slim, accessible volume was written with yet-to-be Christ-followers in mind. It employs everyday language, pop-culture references, and personal stories to convey eternal principles to great effect. What's more, at the end of the booklet, readers will find an invitation to receive Christ as Lord and experience the reckless love of God in their own lives. They will also be invited to www.recklesslove.us – a webpage where "newly returned prodigals" can sign up for free resources that will help them get established and grow in their Father's house.
Powerful Evangelism Tool
This full-color booklet, will empower you to share your faith and lead people to Jesus! Effective for one-on-one, and church outreaches in the community.
Each pack contains 10 copies. 
Watch