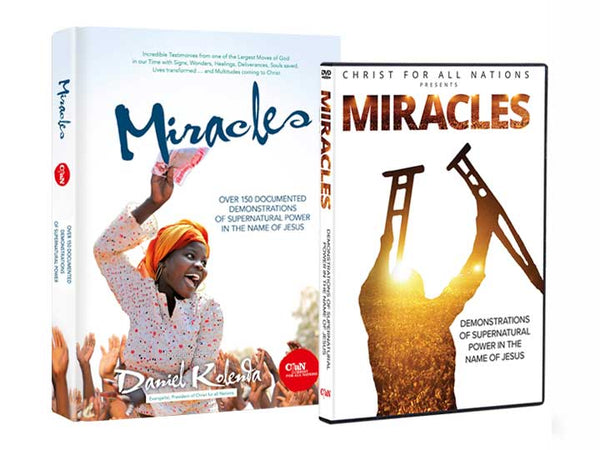 Christ for all Nations' Gospel Campaigns are known, not only for unprecedented crowds, but also for extraordinary miracles that follow the preaching of the Gospel. You will be encouraged in your faith as you read the book and watch the DVD!  The DVD contains 12 stories that serve as a small sampling of thousands.
You will be moved as you witness:
· Three blind siblings receiving their sight at the same moment!
· Paralytics healed!
· Deaf ears opened!
· Even the dead raised!